What's a Quilt Barn?
Feb 16, 2023
What's a Quilt Barn?
A bit of Americana that I never knew about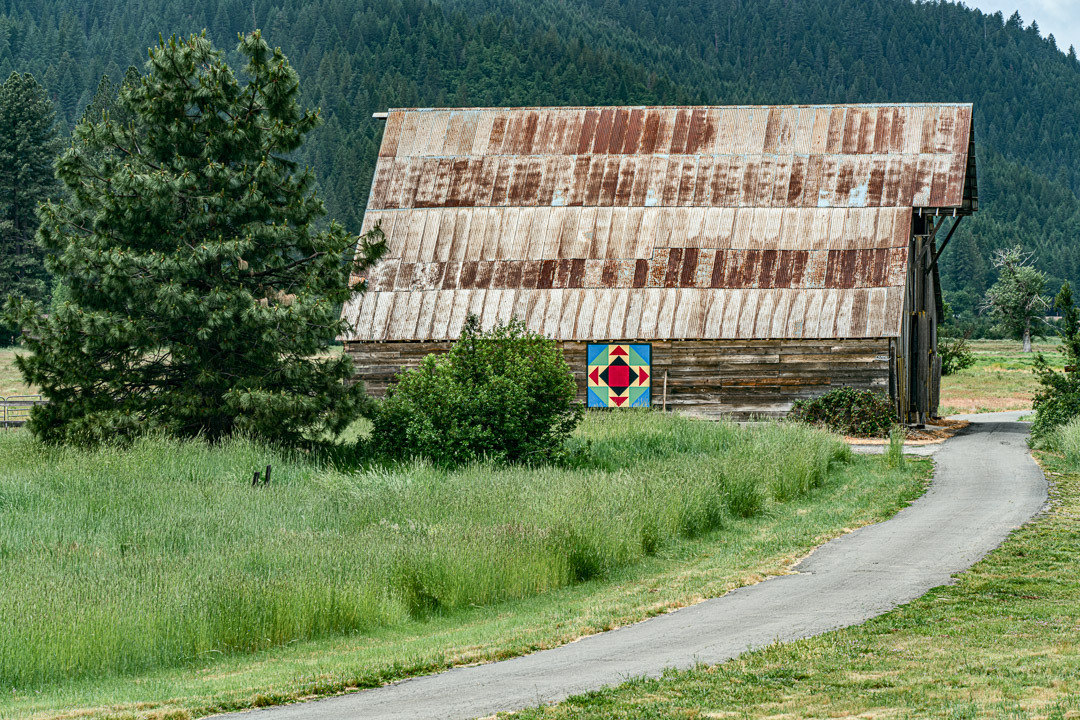 A quilt design titled

Cup and Saucer

on a barn in northern California
My job as a photographer is to find unique and interesting subjects for my photographs. Because my genre is primarily "scapes," landscapes, seascapes, and cityscapes, I spend a lot of time traveling around to find new and compelling subjects.
On road trips to northern California, I find a lot of interesting buildings and structures to photograph. Sometimes those subjects are buildings. Often old and dilapidated structures are what draw me in.
I was looking through images from a trip and ran across a photo of a barn with a quilt design on it that I had forgotten about. I was curious about the quilt design, and, like most people living in 2023, I googled it.
As it turns out, Barn Quilts are a thing. I have only seen (or noticed) one, and it's the one in the photo above. My quick internet search turned up some fun information about quilts on barns. Quilt designs on barns in the US go back almost 300 years. European immigrants are credited with starting the practice in America as a way to decorate large farm buildings and give travelers a way to identify a family's farm. The article I referenced seems to lean more toward speculation than documented fact, so take it for what it is.
With America being the land of the motor car and road trips, it isn't surprising that we now have "Quilt Trails." Yup, You can follow a trail map and discover the quilt barns in regions all over the US. A lady by the name of Donna Sue Groves is widely credited with starting the first quilt trail in Ohio. With the internet being what it is, I found the barn I photographed and discovered the quilt design is titled Cup and Saucer and is on the Plumas County barn quilt trail. Pretty cool, huh.
This photo will never be included in my gallery, not because it's not a good photo, but rather because it's not within my genre. I do find it interesting, and it does make for a compelling topic for an essay. Maybe the message this week is to go out and take a drive down a back road you have never been on before. You just might discover something new for yourself.
I have three photos to share this week, all from the same area in northern California, around Plumas County. At the top is the barn with a quilt design that I wrote about here. I removed some fence posts and electrical equipment from around the barn that I found distracting.

Below is another barn just north of the quilt barn pictured above. This barn is a preservation project by the Feather River Land Trust. The meadow and barn are open to visitors, with a small parking area to the north. When I visited, it seemed to be a favored hangout for the local high school kids and their rescue dog, who had anger management issues.
Finally, at the bottom is the burned-out shell of a Greenville, CA, building leveled by the Dixie wildfire in 2021. I'm including this photo here because Greenville is smackdab between where I made the other two photos. It is a stark reminder of how random wildfires are and how totally destructive they can be. Wildfires have affected my family and me, so driving through Greenville was a somber experience. The town was destroyed by that fire.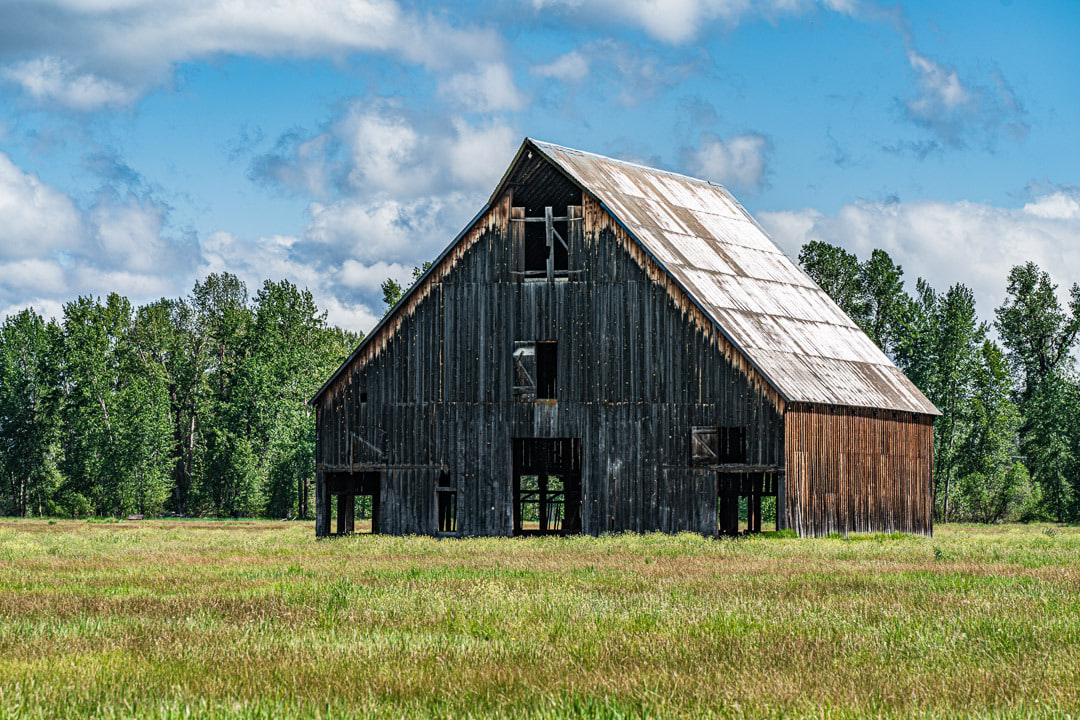 A barn in northern California which is being preserved by the Feather River Land Trust.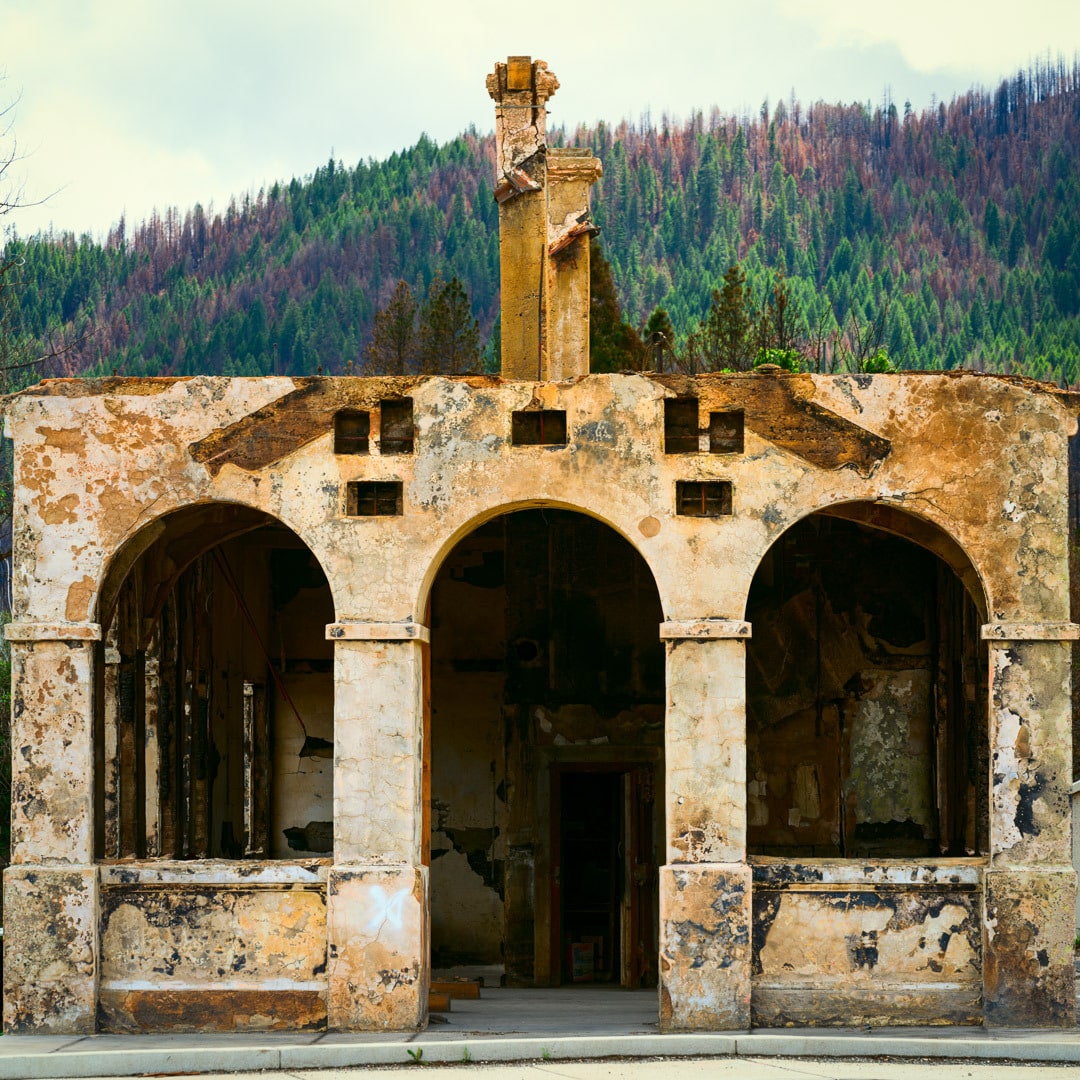 I try to imagine what this building was before the Dixie wildfire destroyed Greenville, CA