Waterfalls
And the next Artist Proof Print I am giving away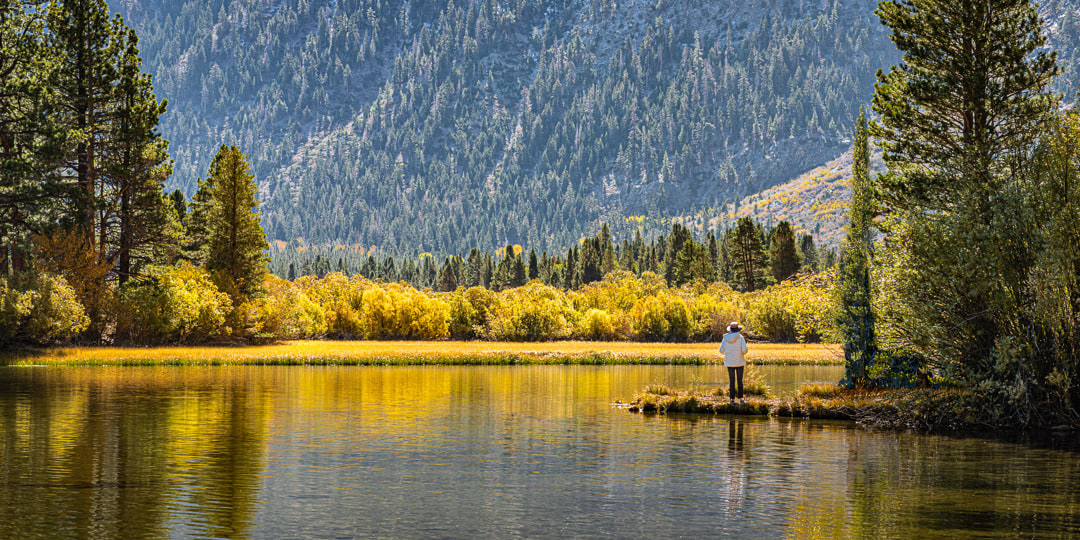 "Lady in Autumn" Artist Proof is this month's drawing prize

I was trying to think of the best way to choose four or five images for this month's contest. I think I'll try using categories, like landscapes or flowers. So I thought it might be even better to narrow the category down to a more limited selection.

For some reason, I chose Waterfalls. I really don't know why waterfalls; I just picked it. And then, I'm looking through my portfolio to discover that I don't have that many waterfall photographs. Actually, I have a total of six that I would consider worthy of printing. I narrowed the six down to four and figured the other two would cycle back around at some point.

In the contest last month, "Lady in Autumn" was overwhelmingly chosen as the favorite photo from the group. And as I said last month, I have received the Artist Proof Print, which I am giving away in this month's contest. The lab sent the print about a week ago, and the physical image on paper is everything I expected it to be. It is printed on Epson Luster Fine Art paper, a heavy-weight paper that holds the ink so as not to interfere with the image. At 26x13 inches, it is gorgeous. And this is the print I am giving away in this contest.

So, "You Can Help Choose" is here again, and the four photos below are the images you have to select from. It's an uncomplicated contest. Simply click through to the landing page on my website, pick the photo you like best, enter your email, press the button, and that's it! The photo that gets the most votes will be added to my website gallery, and after I receive the artist proof of that photo - I will give it away in the contest next month.
Here is a little background on each of the photos.

"Water and Moss Everywhere" is of a stream in Oregon which is near the side of the road. It looked like it would be an easy image to photograph, except there literally was water and moss everywhere. It was worth the effort, I think.

"Creek Running Down" was photographed on the Havasupai Reservation in Arizona. Occasionally, I have people in my photos to show perspective. Can you see the tiny figures at the top of the falls?

"Water from on High" is from the Serria range in an area known as Lundy Canyon, not far from Mono Lake. I had my winter boots with me and enjoyed post-holing my way up the mountain. It wasn't super deep snow everywhere, just enough to make for a fun hike. And this great photo.

Finally, I grew tired of naming my waterfall photos Water-something-something. So this one is called "Abstract H2O." It is so very different from my other photos that I wanted to include it just for contrast. Who knows, this one may be voted as the most-liked photo for this month.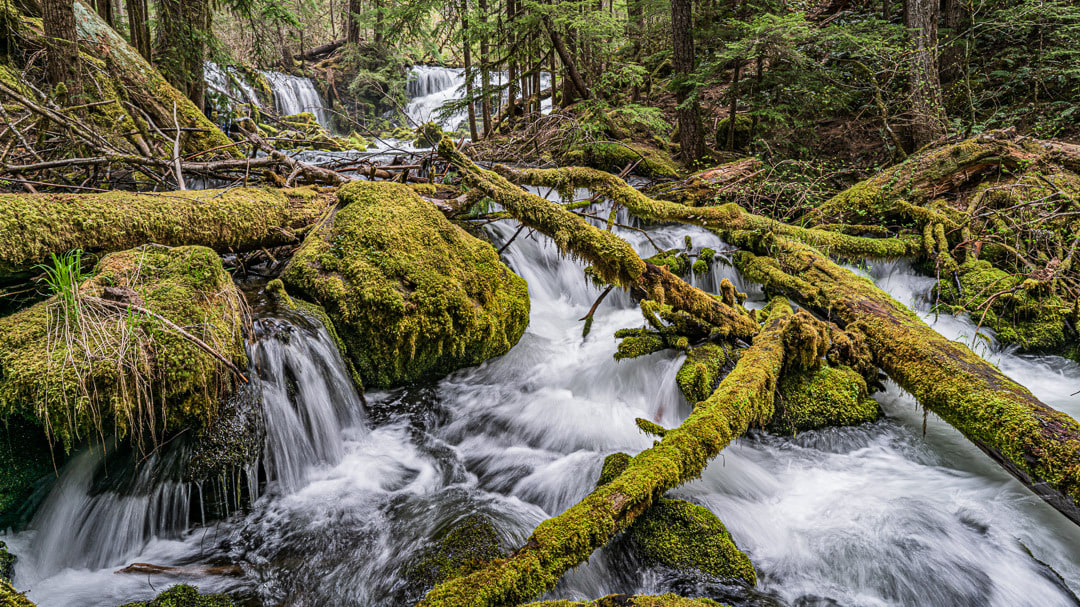 "Water and Moss Everywhere"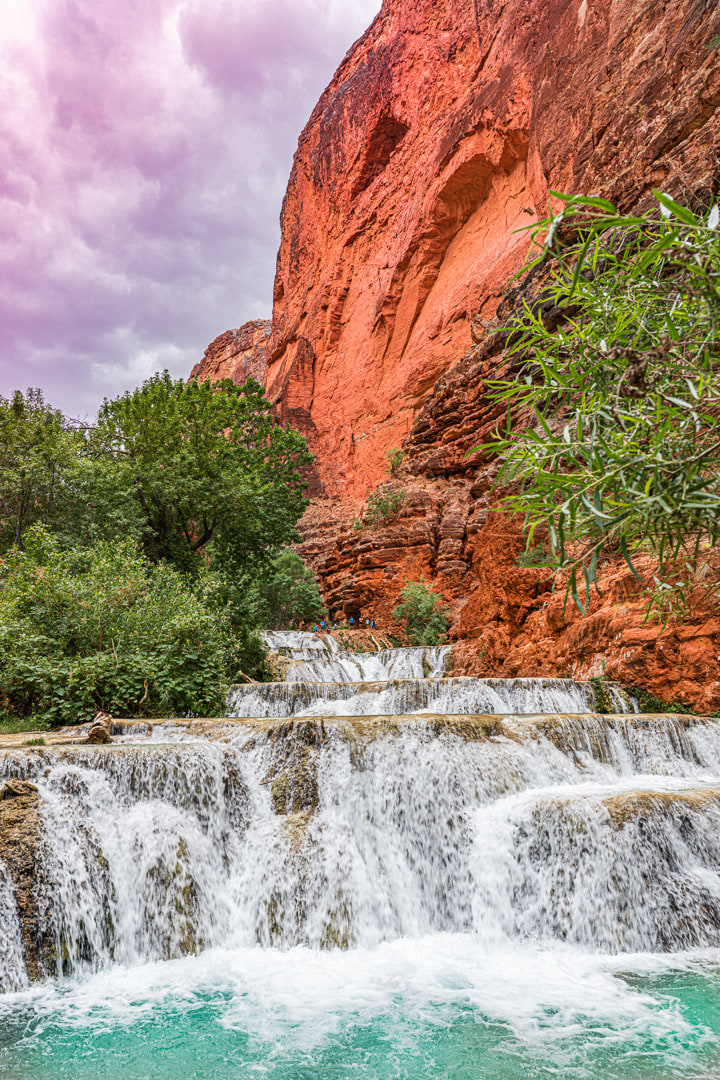 "Creek Running Down"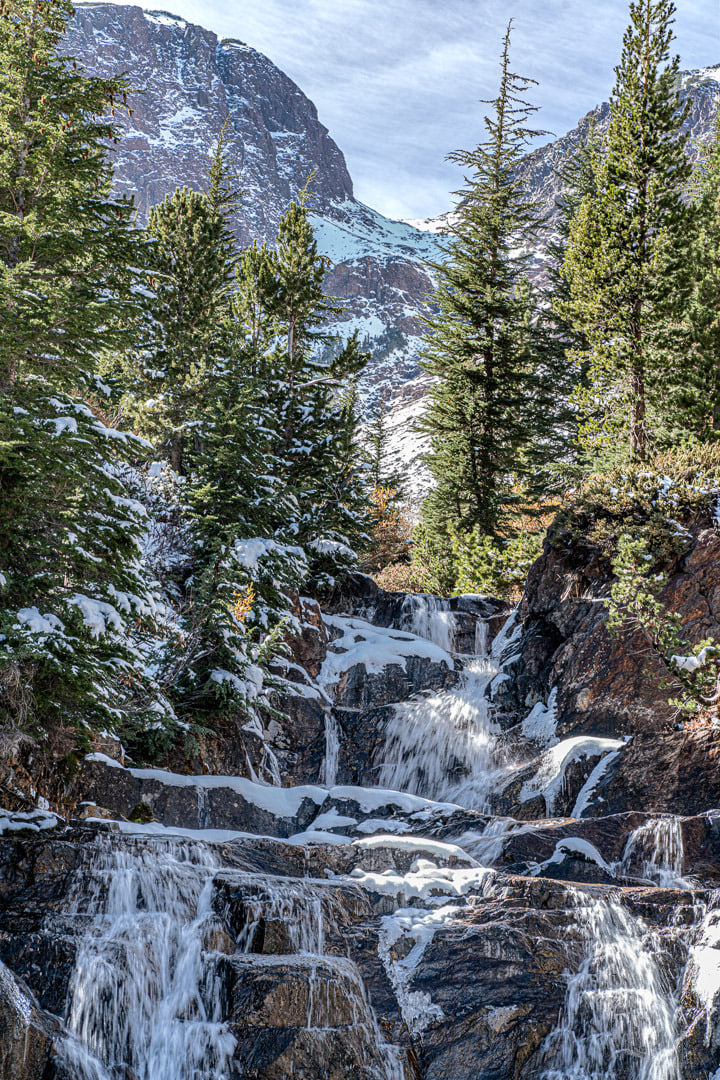 "Water from Up High"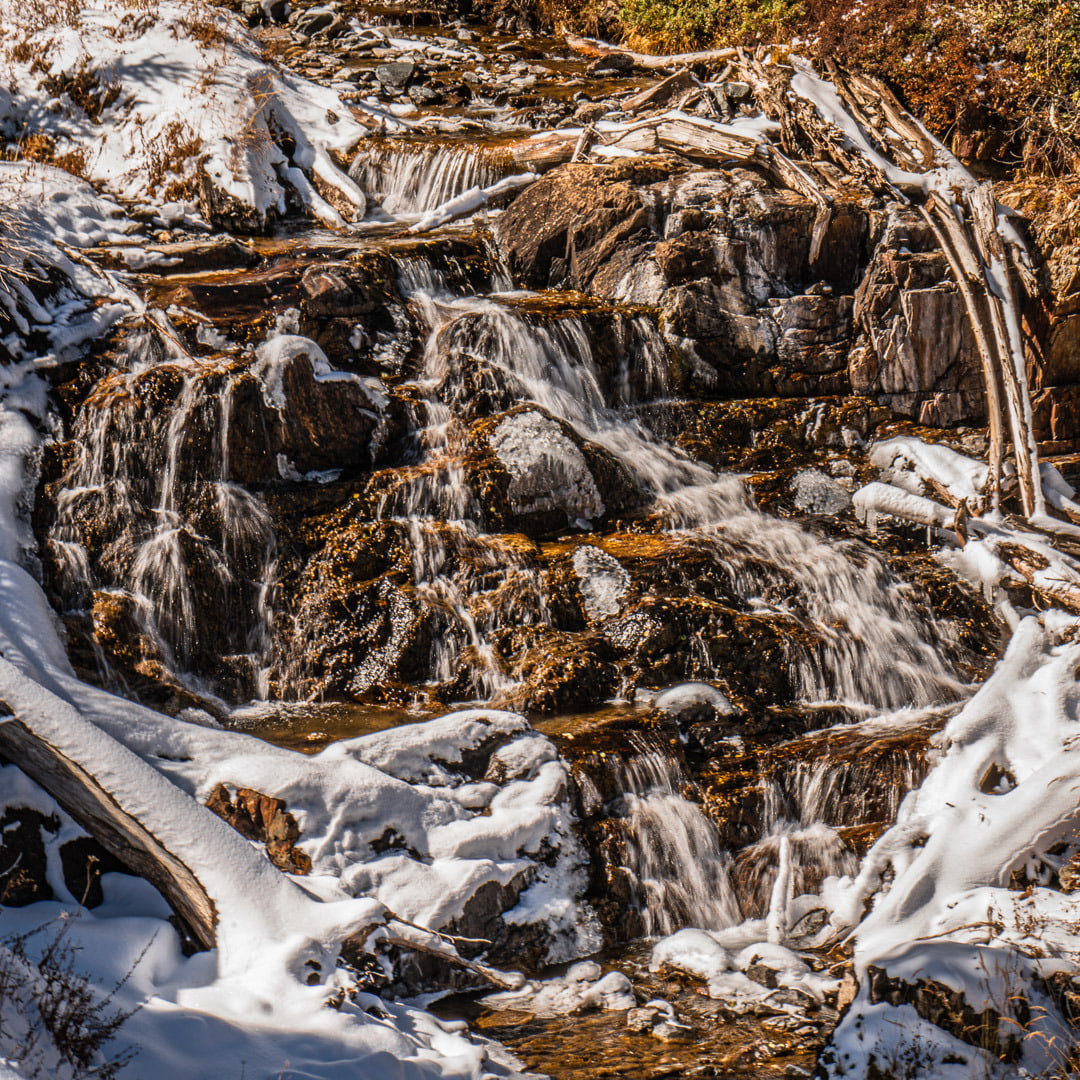 "Abstract H2O"