Two Sneaky Places I'm Promoting My Newsletter
Dec 17, 2021
Two Sneaky Places I'm Promoting My Newsletter
And a beautiful photo of a Butte in Utah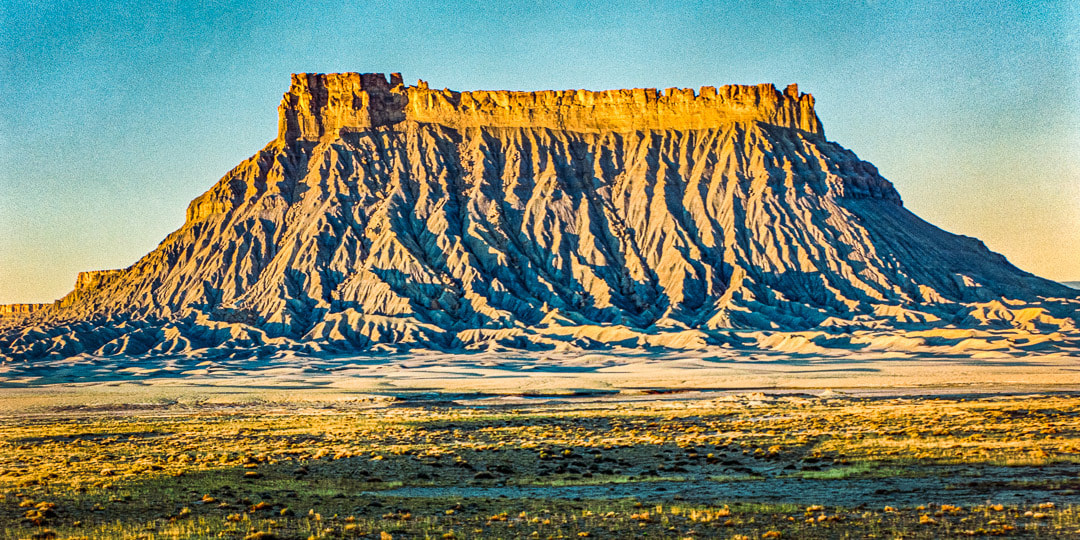 The early morning glow as the sunrises in Utah.

As I learned and figured out how to promote my photography business without using social media, I stumbled across two small and easy ideas to implement. The first was to create a signature line for my emails, letting the receiver know that I write a weekly newsletter/blog. I included links to the blog and the signup form to make it easy to check out. Now that signature line is automatically included in every email I send.

The second sneaky place I found to promote my work is at the bottom of my website's home page. I added some text and a box in the homepage footer and update the wording each week with the first few lines of each newsletter. This accomplishes two things; Google sees that there is new verbiage on my home page every week, which the google bots like. Also, it gives visitors to my site another opportunity to discover my writing.

I really like these little strategies. It gives two more touchpoints where my customers can get to know me better and, best of all, neither of them is annoying or sneaky in an underhanded way.

A new photo was added to my website this week. "Lone Butte" is the name of the image; however, the name of the actual butte is Factory Butte. This butte exists on a flat plain between Canyon Lands National Park and Capitol Reef National Park. The image was created using a vintage Pentax medium format film camera at sunrise. The digital images I made using a Sony camera are similar but do not have the depth and character of the film image. When I look at this photo, I feel like I am in the 1950s, riding along in a station wagon somewhere on route 66. It just has that feel to it. Click on the photo and read the description for a fun story about a lady I met at that camping spot. It's funny how total strangers make assumptions about people they don't even know.

The two images below are also from my film camera. The autumn tree was near my campsite in a Nevada state park, and the mountain is from the far northern Sierra range. Neither of these images makes the cut, but I like to share what comes from the process. I haven't looked at the digital version of these two photos, so one of those may be a contender for my portfolio. We'll have to see. Still, they are pretty pictures.

This is my last essay for 2021, and I want to comment that it has been a mixed year again. Mostly good, with some sadness mixed in. I have an idea for changing things up even more in 2022, so please check back in to see what I am up to.

I hope you find some time for yourself during the holidays. You deserve it.
And, as always, thanks for reading. It means a lot to me that your are here.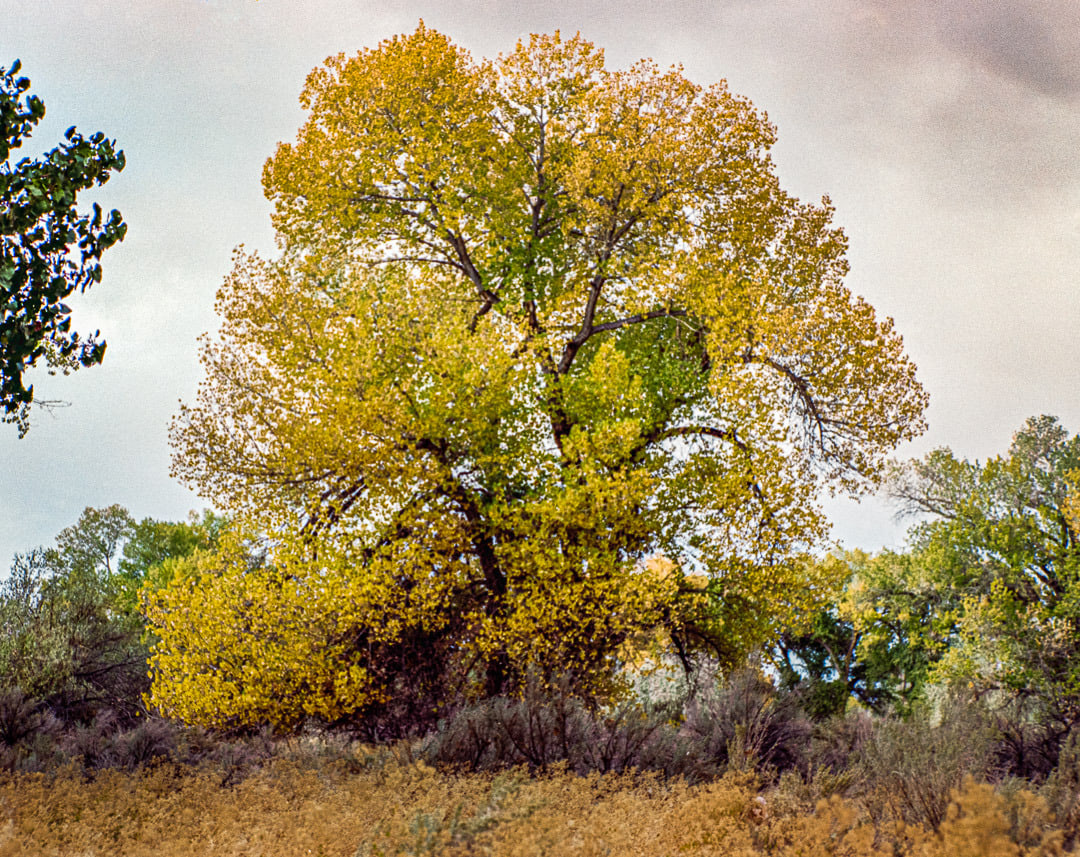 This tree was a short walk from my campsite. Can you tell it was raining?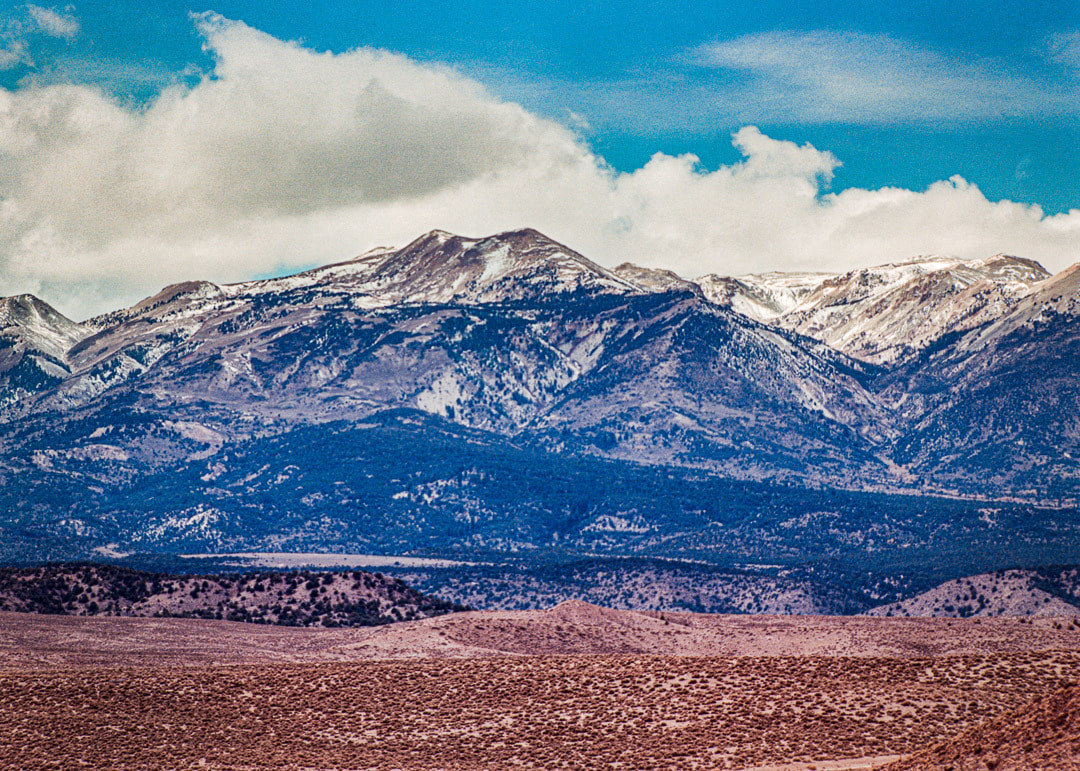 This photo is interesting to me because I was extremely high on ridge and didn't expect this view