Take a Break, If You Can
Jan 04, 2021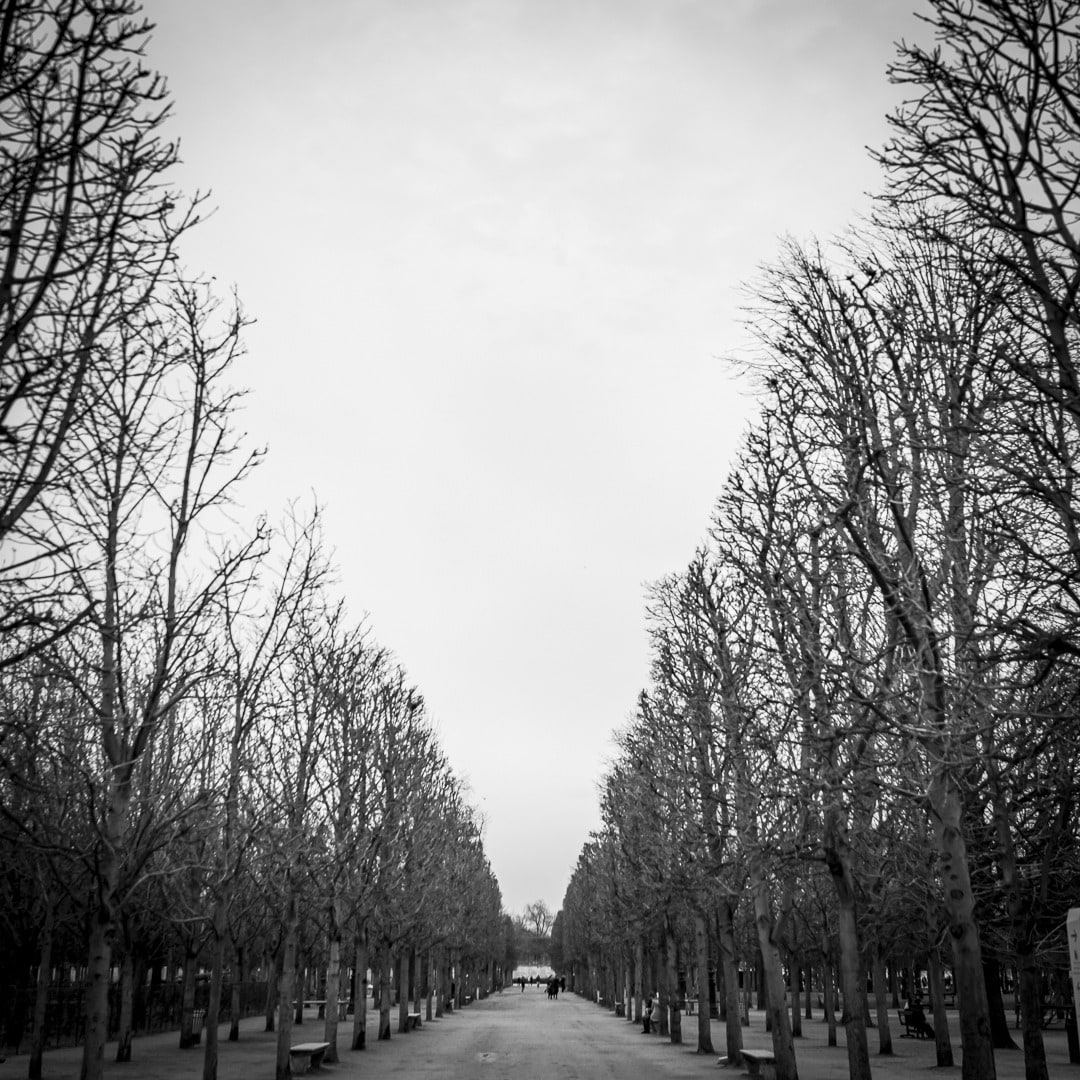 Trees line a park pathway in Paris on a winter day.
From a vacation several years ago.

Martin Banks
January 4th, 2021


Did you take a vacation last year? I mean it, seriously, did you find a way to break the routine and get away from your daily grind?

Last March, we had what we now think of as a traditional vacation planned for the whole family. A few days before we were set to board a plane and spend a week in paradise, I called and canceled everything. What we lost on the airfare that wasn't refunded was more than made up for in avoiding what might be a complicated vacation and potentially illness. No regrets, except that we didn't take a break for the next ten months.

I did take some road trips in solo mode, which was fine for what it was. I was still working though, and I didn't have any of my family along to share the experience with. That wasn't a vacation as much as it was a change of pace that still required me to be on my game and not miss a beat.

Around rolled Christmas eve, and suddenly, things started to go quiet. My son had finished his exams and was deep into the on-line videogame rabbit hole. My wife's boss signed off until the first week of January, which meant my wife could do the same. This has never happened in all the years she has been at this job. And I had written my last blog post for the year on December 21st. We were free from our day to day responsibilities for the next week and a half, YEA!

Along with reinventing so many other things in 2020, we reinvented the vacation. The challenge was to act like we were at a resort somewhere and had no real responsibilities until the new year. The reality was that we were still at home and had to ignore the to-do list and the random stuff that pops up as part of daily life. We cooked some meals, and ordered out many more. We did the laundry, but it might not have been folded and put away. We even managed to ignore the dust balls pilling up in the corners until Saturday. What we did was binge watch Netflix, take many naps throughout the days, read books and articles (but not the news), and snack on chips and cookies until they were all gone.

It was Glorious!!

We feel rested. Not totally reset and raring to go. But rested is a better state of being than where we were mid-December, which was exhausted. If you plowed through the holidays and kept up your routine, plan for a vacation soon. Especially if you haven't taken a break since the beginning of the pandemic. It's important. You will live longer and be a nicer person to live that long life with. Take some time to plan a week, or even a long weekend, where you can disconnect from work and the routines of daily life. Put in for time off from work, add an "out-of-office-until... auto-reply to your email, treat yourself to more take out than usual, and buy some chips and cookies.

All of this assumes that you are in a position to take a break. I realize this comes from a place of privilege. Not everyone can take a break, and others wish they had something to take a break from. It is still a hard time for so many people. If you can take a break, be grateful for it. When you return from vacation, look for ways to make things a little easier for those who have to keep pushing through. Recognize them, acknowledge them, and thank them for doing what they do. It's easy to show appreciation; it's not so easy to keep pushing forward, wondering when it will end.

Thanks for reading.