Looking Forward
Jan 25, 2021
Get Ready, the Olympics are Coming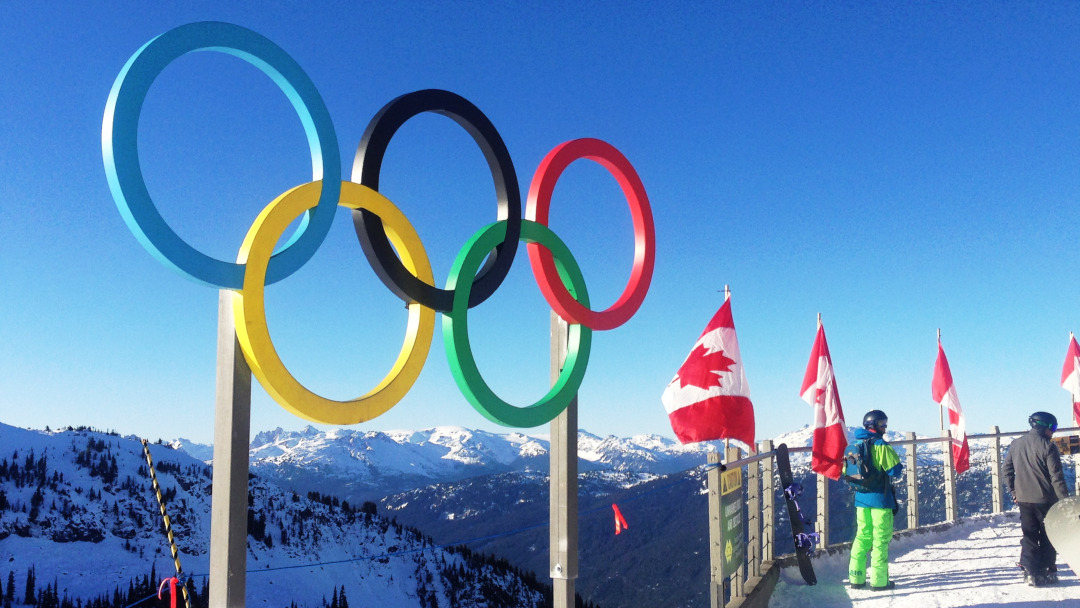 The Olympic Rings on Whistler mountain in Canada's British Columbia
Martin Banks
January 25th, 2021
Word is out that the Tokyo Summer Olympics are on for July of 2021. Checking around the web, not everybody is so sure that is a good idea.

If you are a regular reader of this newsletter, you will know that I have often been writing about what it means to live through a global pandemic. It's been tough for most of our population to cope with life changes and expectations due to the Coronavirus. Job loss, kids not in school, overworked/under-appreciated front line workers, all deal with the day to day stresses of life in lockdown. The loss of life over the past year has been devastating, with over 400,000 covid related deaths. Countless others are left behind who remember their last words, last touch, or final wishes of every person lost to the virus. There are the everyday things that are missing. Friday evenings out with friends, Sunday afternoon ballgames, Lingering over coffee at Starbucks, getting a medi pedi are all abbreviated versions of their former selves. For many reasons, life isn't what it was this time last year.

When we heard the Tokyo Olympics were back on for 2021, it was exciting. My wife and I know a local who is training for the javelin throw and wants to take his girlfriend to Japan for the Olympics. When we first found out that the Olympics are back on, my wife quickly piped up that we would go too. It wasn't unusual for us to be in Asia pre-pandemic. My wife does business in several Asian countries and has relatives there as well. The idea of traveling again gives us something to look forward to.

The Tokyo Olympics organizers have an optimistic approach to holding the summer games. It's probably the only option they have right now. Either they push forward and do the best they can to pull off a successful event this summer or cancel the games for this summer altogether. So, for now, the games are back on.

The symbolism in this is so very important. There are six months to pull this all together and hold the games in Tokyo. The hurdles are numerous and may seem impossible to overcome. Currently, there is a travel ban into Japan for international travelers, which expires mid-February, but could be extended. Vaccine distribution isn't scheduled to begin in Japan until late-February. By July, plans need to be in place to bring 10,000 athletes, plus coaches, media, and support staff into the country safely. I could go on, but you get the picture. It's a lot.

The symbolism of the Japanese optimism in moving forward with the games is what we need right now. If they can pull this off, against all odds, it will be an Olympic success story in its own right. More importantly, why we need this right now is because we need something to look forward to. The idea that in six months, we could be cheering on our favorite Olympic athlete is exciting. It gives us something to look forward to. The US broadcast network NBC has placed the Olympic rings "bug" in the lower right corner of the TV screen, and they will be hyping the games more and more as we get closer to summer. Ohhh, I can't wait!!

I'd like to think that I'll be going to Tokyo in July. It would be fabulous to plan a trip and map out all the things to see and do during the Olympics. It's been nearly a full year of pandemic restrictions, and everybody is growing weary of it all. This is what we need, something to look forward to, something to plan for. The pandemic will end, and we will go back to the little things that we miss now. That will be a gentle transition that will happen gradually, and we may not even really notice it. Now is the time to daydream about something big, something we can make happen when control of the virus allows it. Make some plans for the future. Maybe you can overcome Olympic size hurdles and pull it off. Wouldn't that be a victory?

Thanks for reading. I appreciate you.

By the way, the photo above is from a ski trip with my son to Whistler Mountain, site of the 2010 winter Olympics. I am making plans to visit more post-Olympic venues when travel is safe again.
By the way, did you know that I have another weekly newsletter? It is called Blind Spots, and it is my account of being a middle-aged white guy learning about my own inherent racism. Click this link to read more