I Went to the Theater
Apr 12, 2022
I Went to the Theater
It was awkward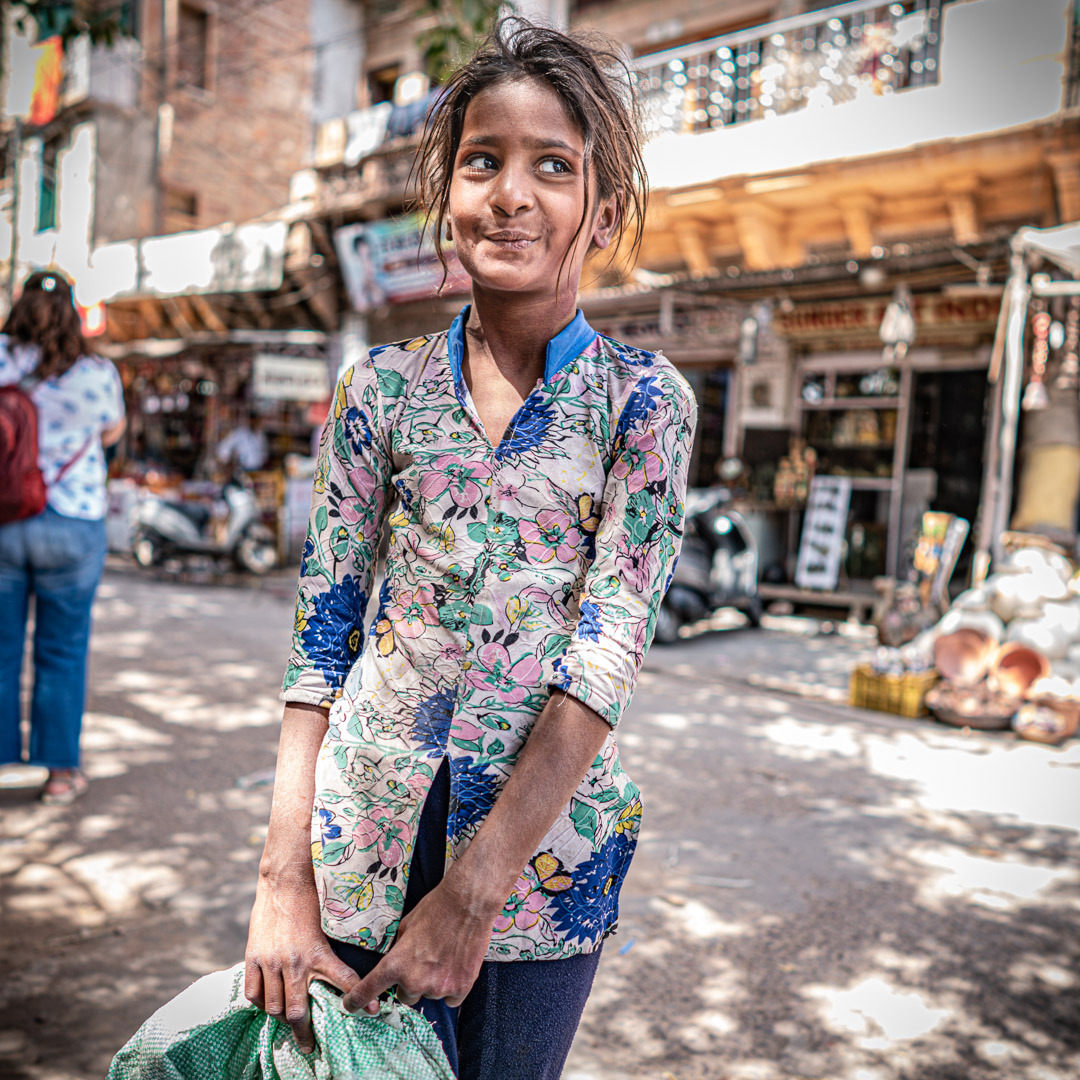 This young lady wanted chocolate. I gave her Rupees instead

My wife and I were invited to see a new musical production titled "Bhangin' It.' We guessed it was Asian/Indian influenced due to the title. There was a reception before the show. While it was lovely, I found myself apologizing for not being comfortable with my social skills. I hardly knew anyone at the reception, so I dove into conversations with people around me and felt totally awkward. I guess this is a foreshadowing of what's to come. While we are eager to return to socializing and connecting with others, it may feel unnatural.
The show is Asian/Indian influenced and is based on the intercollegiate competition of Bhangra dance here in the US. Bhangra is a celebration dance traditionally done by farmers in far northern India. The show's storyline addresses the intersection of cultural identity, acceptance, and where we find a sense of belonging and our own sense of identity. I had no idea that Bhangra had become a worldwide phenomenon and had never heard of it until we saw the show.
After the show, my wife and I talked about how it would be nice to travel to India again. To meet new people, see amazing sights, and experience the culture. Obviously, there is so much that country has to offer, and we have experienced only a tiny bit. This got me reminiscing about a project I worked on in India with Photographers Without Borders several years ago. As I looked back at the several thousand photos from that extended journey, I realized the people I saw and met along the way were what made it a special place.
Photographing people is not my specialty. However, in India, when people noticed me with a camera, they often took the time to pause and pose for a photo. And sometimes even went out of their way to ask me to photograph them or their children. So today, I would like to share with you some of the images of the people of India. These people who were going about their daily lives and paused for a moment to connect with this person from a distant land.
The photo at the top is titled "Plastic Picker" and is of a little girl who picks up discarded plastic to sell and help support her family. She followed me around the town square, asking for chocolate. I gave her Rupees instead.

The man in the photo below wanted me to photograph him so badly. I made about a dozen exposures, and he was delighted. The locals told me he was crazy and to ignore him. I think he just wanted to be acknowledged as worthy of having a photo made.

Below that, the two boys wanted nothing more than to hang out with me in the market and show off their cell phone. As it turns out, the phone didn't even turn on. That didn't stop them from taking imaginary photos of us.

Finally, the man sitting in his rickshaw struck many different poses without us ever exchanging a word. I did thank him as I was leaving.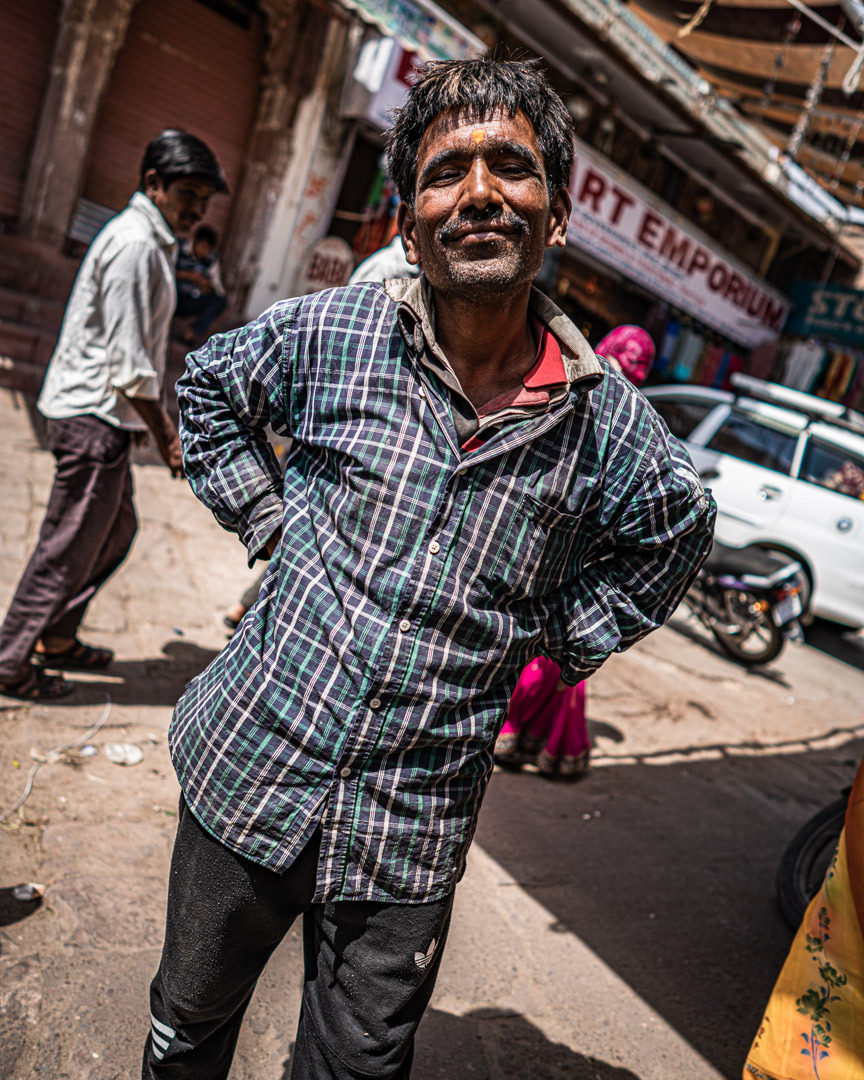 Everyone said he was crazy. I think he just wanted to be noticed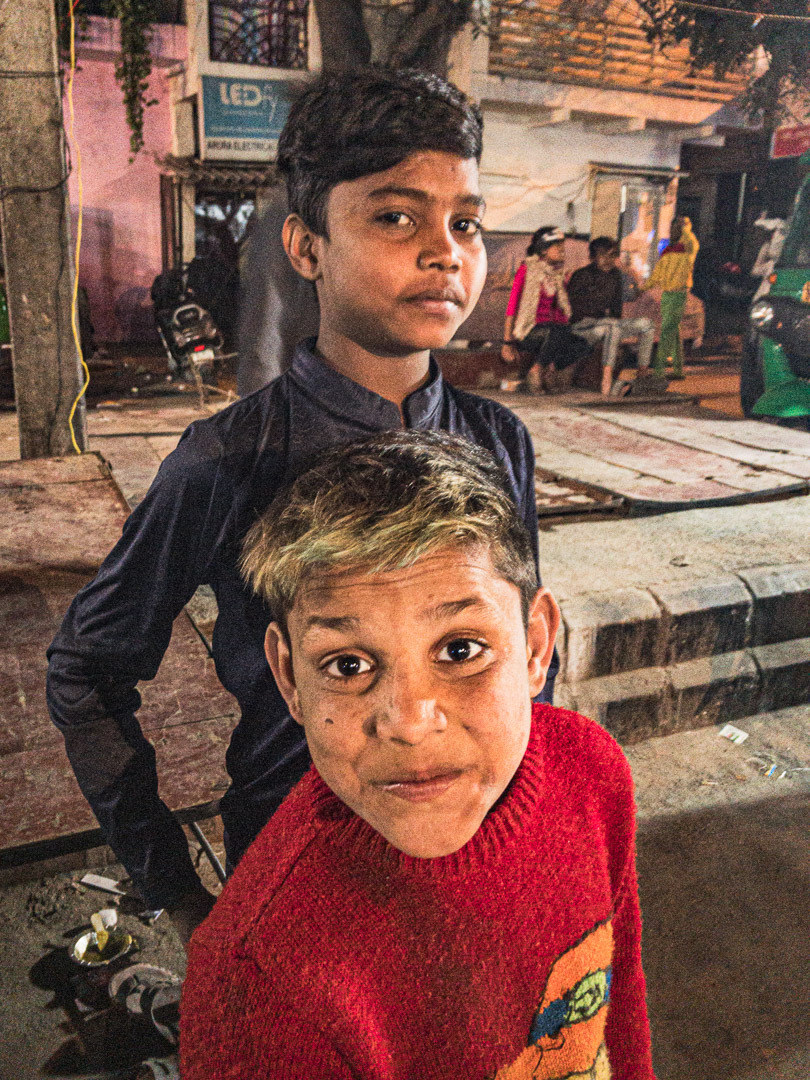 These two boys were so proud of their cell phone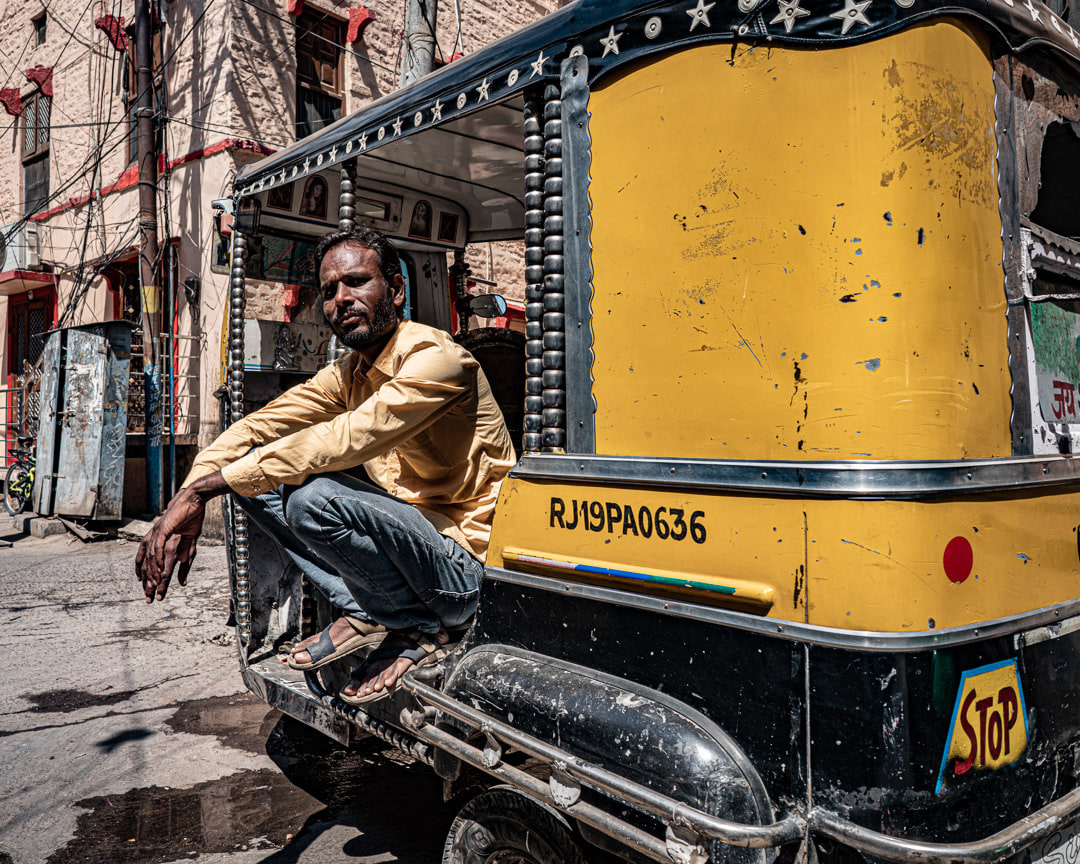 Friendly enough - but he never spoke
Next week, back to nature and landscape photos. Thanks for reading!