I Fell off the Horse
Feb 01, 2022
I Fell off the Horse
And it's been tough to get back on and ride
I wrote that title and sub-title just to have something to work from.
You see, back in December, I had big plans for the new year. I planned to change my website, have different ideas for better marketing, dive into NFT's, and explore new places with my camera.

I also planned to take two weeks off over the holidays, which turned into the entire month of January, as I recovered from Covid. I was getting things in place to be back on track this week, until my truck caught on fire. That is now my new distraction: trying to figure out how to rebuild a 28-year-old Land Cruiser with interior fire damage. I also had a bad case of procrastination and second-guessing going on in my mind. So yeah, time to get busy again.

So here I am, putting it out there. Things are not in place, and I am not ready to go. The truth is, I know that I just gotta do something, even if it is not as well thought out as I would like.

Here is a small part of my plan for the new year and how I hope to boost my email marketing engagement. It's nothing new, really. It's the idea of trading something of value for an email address. The marketing gurus suggest offering an ebook or white paper in exchange. What I have to exchange for an email is the chance to win a print of my photography. And if you are reading this, you might already on my email list, which means you have a chance to win too.

More is to come as I sort out my plans and figure out a good way to write about how I plan to market my photographic work. And next week, more about the print I will offer in this promotion.
I got nostalgic and went back to some of my older work and re-edited some photos from France and Burning Man. The picture at the top is (obviously) of the ferris wheel in Lyon, France. It's been on my mind as there is an empty space on a wall that I feel needs to be filled. I'm thinking of having it printed on glossy metal. I believe it will be stunning. The B&W image of trees is in Paris, near the Louvre, I think. It's been a few years, so I'm not sure anymore. The trees are another candidate for printing and display since it will blend easily with the decor. Printed on textured paper for the trees, possibly.

The Burning Man photo at the very bottom, is of the interior of the temple in 2018. As traditional, the temple was burned on Sunday night. It was a somber event, as always. I lost my crew that evening and ended up sitting with a lady who had come solo from India. We sat there while the temple burned, cried together, and gave each other a hug before parting ways. That's the way Burners are, chance encounters that make life richer. In Burning man lingo, I've had enough of the default world and am looking forward to going home for a week this summer.

The France photos will be available on my website for a while longer. The Burning Man photo is not for sale. If you are a Burner, you understand why.

Thanks for reading!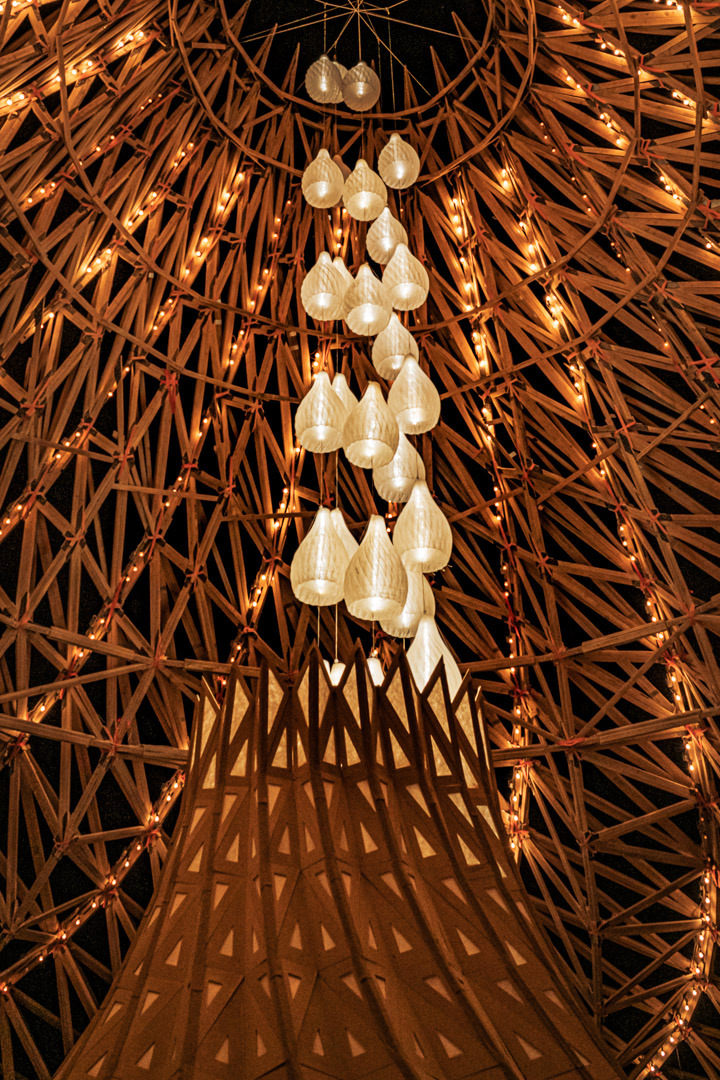 A view of the lights inside the Temple at Burning Man, 2018. Yes, it was burned