Drive-in events are the new-old way to get out and connect
Nov 03, 2020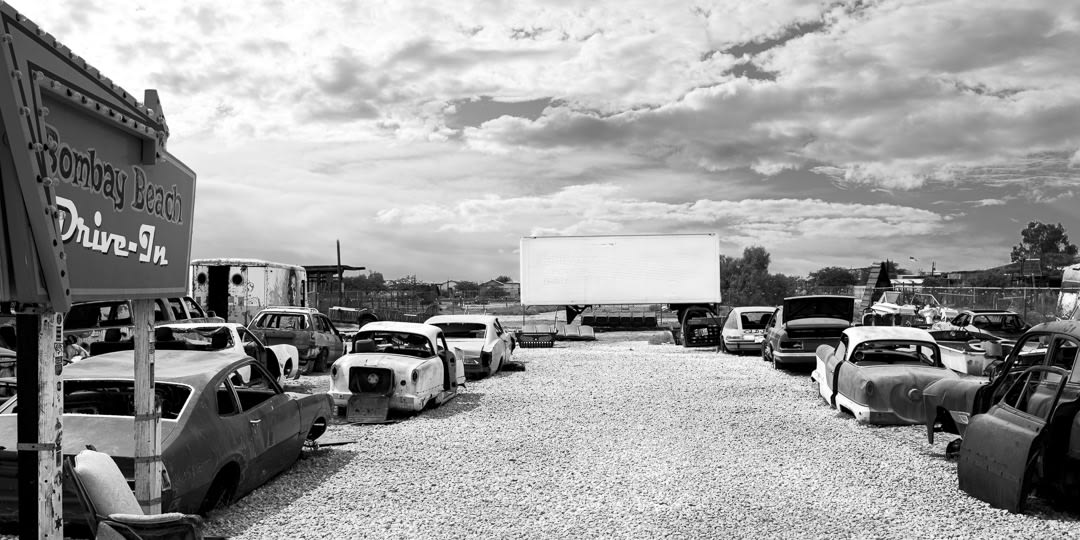 The Drive-In art installation in Bombay Beach, California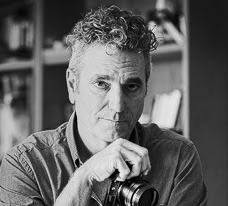 Martin Banks
November 3rd, 2020

The photo above is not how I remember drive-in theaters from back in the '70s. The "Drive-In" is an art installation in Bombay Beach, California. Half of the town is made up of abandoned houses and buildings that are now art installations of one sort or another. It's worth a day trip there if you are in southern California and have a full tank of gas.
Drive-in events are making a pandemic come-back as we come up with creative ways to get out and engage with the world again. Since March, our neighbors here on our street have been having a socially distanced happy hour every Saturday evening. This past Saturday was Holloween, and in our search for a creative way to celebrate, we had what we called a drive-in movie night. Actually, it was a sit-down movie night since everyone brought out their lawn chairs and watched from the street. We had what amounted to a bed sheet hanging from the front of a house and a projector screening Ghost Busters. It was a fun night, and a few of the trick-or-treaters stopped to watch for a while.
This sort of creativity is popping up everywhere now. Two of our local film festivals took over parking lots to screen movies. There have been drive-in political rallies, although none happened anywhere near me. Our local Opera company is staging shows in the parking lot of an arena. Ironic that an arena parking lot will be mostly full while the arena sits empty. Snoop Dogg even spun a set as DJ Snoopadelic at our fairgrounds earlier in October. As someone pointed out, Americans love doing things in their cars. Drive-in concerts are a natural evolution.
It's not the same as raving in the mosh-pit, but our reinvented drive-ins show how we are good at coming up with solutions and adapting to change. And sure, we'll get through this pandemic, and mosh-pits will make a come back. Meanwhile, it will be interesting and fun to see what inventive ways we come up with to get out and engage with the world. Even if it is just from our cars. And you really should visit Bombay Beach. You can see the entire art exhibit from the comfort of your vehicle.
Thank you to everyone who helped select a photo for my upcoming giveaway. The clear winner was Dragon Fruit in Bloom. The next step is to order the print and have it on hand for the giveaway. Keep a lookout in the next week or so for an announcement. And if you are a subscriber to this newsletter, you are already entered in the drawing. Good luck!